Portfolio Review
14 – 15 May 2016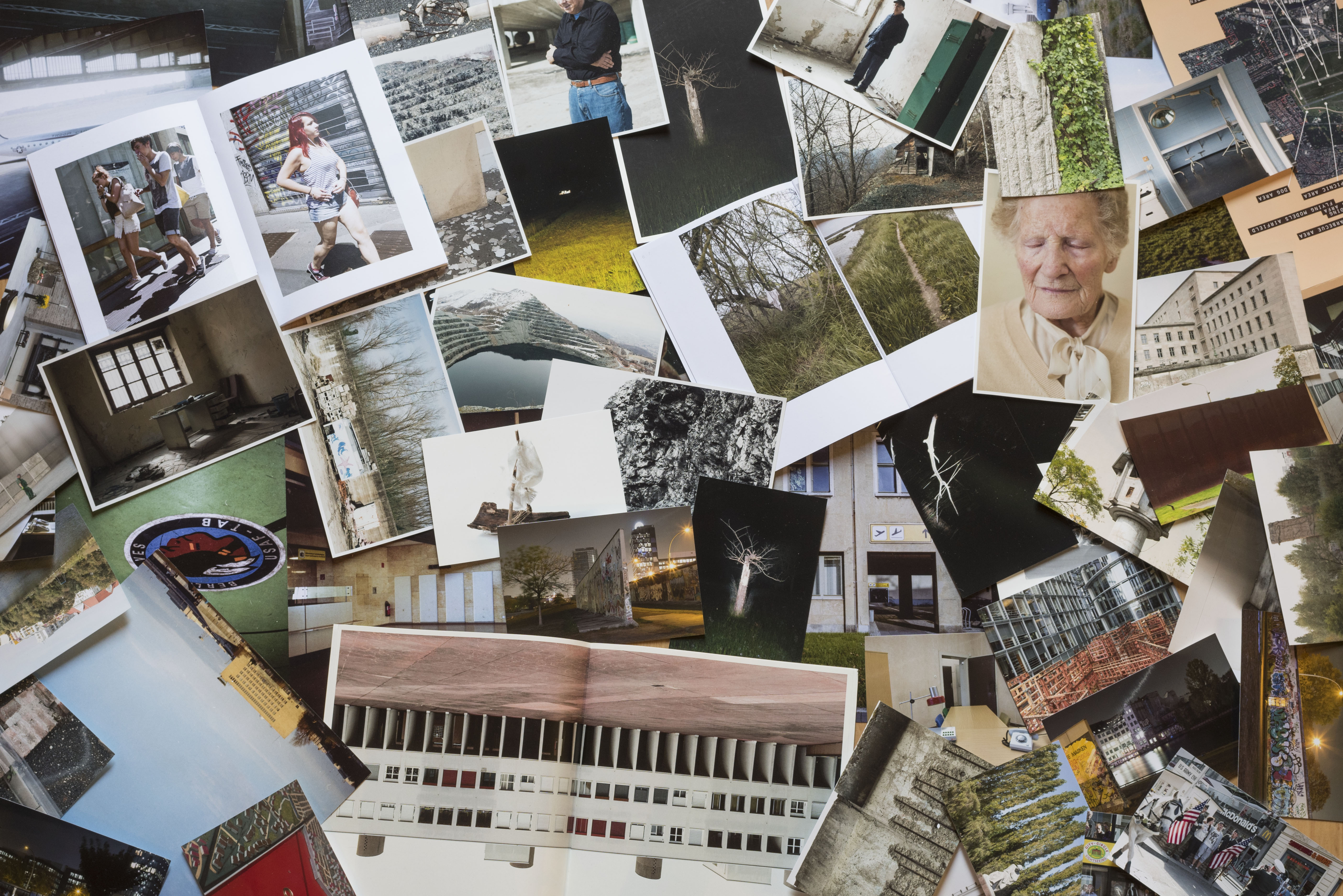 Date

14 and 15 May 2016

Timetable

10.00 am – 1.00pm / 2.00pm – 6.00pm

Where

CAMERA – Centro Italiano per la Fotografia

Address

Via delle Rosine 18, Torino

Rates

1 reading 35€ | 2 readings 65€ | 3 readings 95€

Review duration

30 minutes each review

Information
CAMERA presents a new format Portfolio Review designed as an in-depth opportunity on specific issues.
First date 14 and 15 May 2016
Reportage and Photojournalism
A unique occasion for professional and amateur photographers to show you portfolio to influential personalities of photography, photo editors from top international newspapers and magazines.  A chance to promote your own work and to strengthen your career.

Lorenza Bravetta, Director CAMERA – Centro Italiano per la Fotografia
Eloisa D'Orsi, Photojournalist, collaborator CAMERA – Centro Italiano per la Fotografia
Kate Edwards, Picture Editor Guardian Weekend magazine
Alice Gabriner, International Photo Editor TIME magazine
Alessia Glaviano, Photo editor Vogue Italia
Gaia Tripoli, Photo Desk Deputy International New York Times
Each review will last up to 30 minutes
It's better to take printed portfolios, but you can also use digital media (there will be no electricity available).
For Italian reviewers will be provided simultaneous translation.
Each review costs 35 € (VAT included),  2 readings € 65, 3 readings € 95.
For submissions and information portfolio@camera.to
Lorenza Bravetta

Lorenza Bravetta has taken on the direction of Camera – the Italian Centre for Photography – in January 2015. Head of Continental Europe activities at the Magnum Photos Agency from 2011 to 2014, Lorenza Bravetta entered the agency in 1998, when she was employed by Magnum Photos International in Paris as a commercial activities assistant, after graduating in Modern Literature from the University of Turin and several collaborations with contemporary art galleries in the city of Turin. In 1999, as the international unit of Magnum Photos was dismantled, she became the European agents network manager, following editorial projects in particular, at the Magnum Photos France headquarters. In 2001 she created the department of international Advertising, carrying out commercial activities in Europe in order to increase the Magnum photographers' productions in this sector. In 2006 she was appointed as the manager of advertising, corporate communication and partnerships and, in 2009, as the development manager of editorial, cultural and commercial activities for Continental Europe.
Eloisa D'Orsi

Eloisa d'Orsi,  38, is  a free-lance photographer based between Barcelona, Turin and Milan, active on Photojournalism and Documentary Photography. Graduated in visual anthropology  from Turin University, Italy. In 2001, she did an internships at Magnum Photos in Paris and  as photo-editor for the international press at Vu Agency. For the past 4 years she has held courses of photojournalism at the ECOLE CONDE of Photography in Paris. Among her works are the coverage of the crisis in Ukraine and Crimea  and the Israel's military operation 'Protective Edge'  in the Gaza Strip in 2014. More recently, she has worked on two reportages about Sanitation in India and in the Democratic Republic of Congo that have benefitted from the European Journalism Centre with the Innovation in Development Reporting (IDR) Grant Programme. Her work has appeared on various magazines, such as "INTERNAZIONALE", "L'EUROPEO", "GEO", "NEW YORK MAGAZINE", "THE GUARDIAN" "EL PAIS", "DIE ZEIT" etc.
She currently collaborates with CAMERA – Centro Italiano per la Fotografia of Turin, working as a consultant in its Educational Program, and with LINKE, Printing Lab and Gallery in Milan.
Eloisa 's interests range from documentary work, to artistic and journalistic perspective.
Kate Edwards

Kate Edwards is the picture editor of the Guardian Weekend magazine, where she has worked for over 12 years. She has been a judge on a variety of photography awards, including World Press Photo, and been a reviewer at national and international photography festivals.
Alice Gabriner

Alice Gabriner is the International Photo Editor at TIME magazine, a position she held previously from 2003-2009. Prior to rejoining TIME, Gabriner was a Senior Photo Editor at National Geographic magazine, and before that, she was the Deputy Director of Photography in the Obama White House. During her ten-year tenure at TIME, she led the photo department during the 2008- 2009 election and inauguration of President Barack Obama. She oversaw the magazine¹s award winning coverage of the Iraq War, and she worked with TIME¹s notable team of photographers during the Presidential election in 2000. Over a 20-year career at newsweeklies, she has covered national and international news.
The photographers she has worked with have been recognized by the Overseas Press Club, the ICP Infinity Award, and multiple ASME, World Press Photo and POYi awards. Gabriner has curated photography exhibits around the world, and she has been a member of numerous photo juries and portfolio reviews.
Alessia Glaviano

Alessia Glaviano is the senior photo editor for Vogue Italiaand L'Uomo Vogue. Born in Palermo, Italy, she is now based in Milan. Glaviano has a degree in economics from Bocconi University in Milan, but has always been passionate about photography. After graduating, she moved to New York to a job at Pier 59 Studios, where she worked with a range of international fashion photographers. Five years later, she moved back to Milan, to begin her career as a photo editor for Vogue Italia. Glaviano is also responsible for Photo Vogue, an innovative online platform where users can share their own photographs under the curatorial supervision of professional photo editors.
In addition to this, she curated the enormously popular video-interview series Vogue Masters, for the website version of Vogue Italia, also broadcast on the Italian Sky Arte channel. She is also responsible for the artistic direction of events and exhibitions for Vogue Italia and L'Uomo Vogue.
In addition to her editorial and curatorial activities, Glaviano teaches master courses at the Istituto Europeo di Design (IED) in Milan, and lectures regularly at other academic institutions. She was a 2015 World Press Photo jury member, and has participated in several portfolio review sessions, including the New York Times Portfolio Reviews.
Gaia Tripoli

Photo desk Deputy International New York Times. I am a deputy photo editor at the International New York Times, where I work on editing and assigning photographers for different sections of the paper.
Prior to joining the INYT, I was the photo editor of the Italian magazine Amica and earlier on I worked for the photo agency Grazia Neri, in charge of assignments and of selecting new photographers.
I have edited two books: Christopher Morris' book "Americans" published by Steidl, and "Quest for Identity", by Ziyah Gafic, published by de.MO, and curated a few exhibitions, including Donald Weber's "Interrogations" at Fotoleggendo in Rome.