Nel cuore del Maggio '68
Project Room | 19 April - 13 May 2018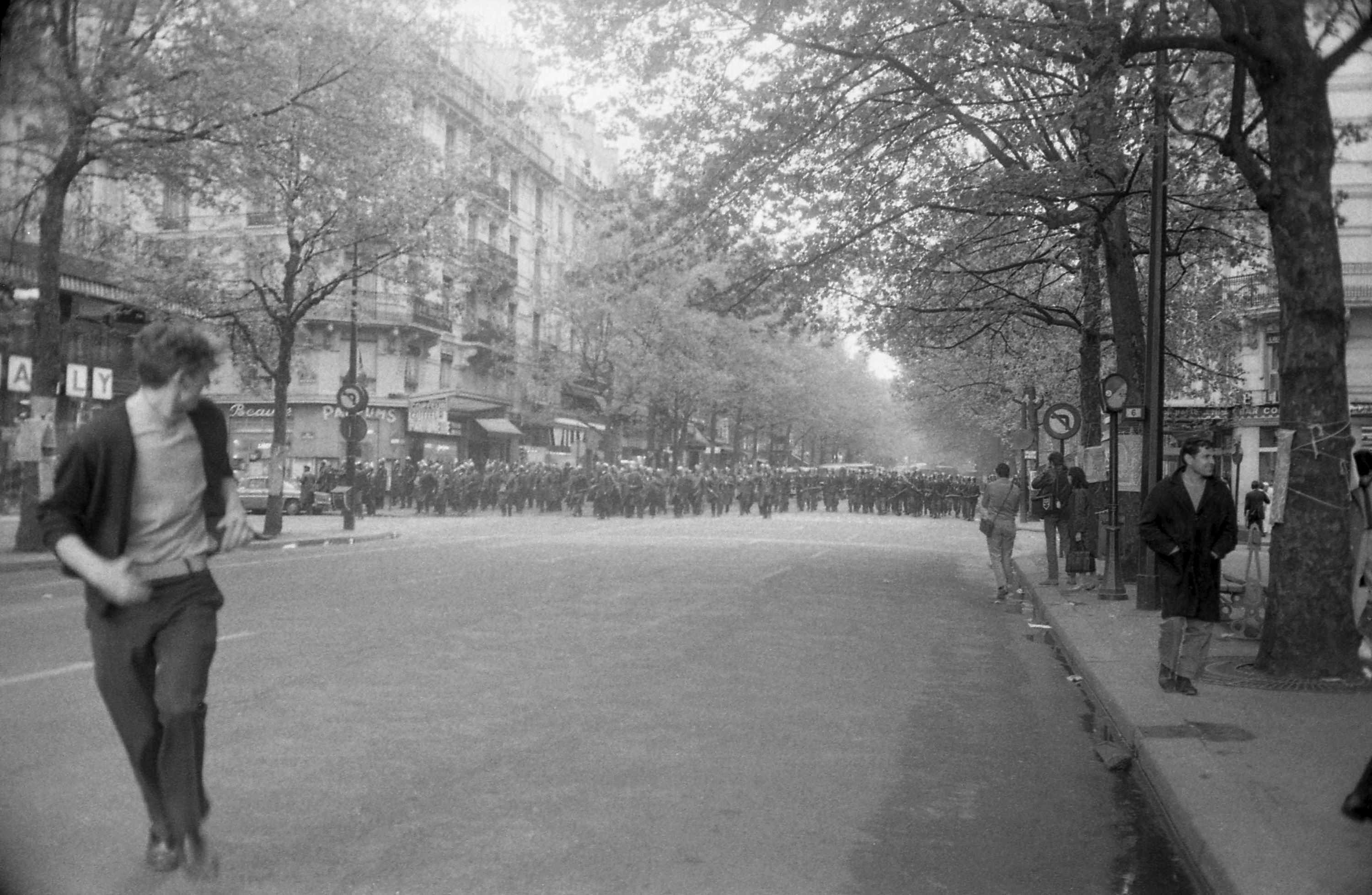 Fifty years after the beginning of the greatest social revolution of the last century, CAMERA – Centro Italiano per la Fotografia and the Alliance Française of Turin present for the first time in Italy an exhibition dedicated to the photographic reportage of Philippe Gras in Paris during May '68 and found in the artist's archives after his death in 2007.
The exhibition, organised by the Amis de Philippe Gras association and Les films de Quatre Planètes with the support of Institut Français and which is included in the calendar of the Salone Off, through 43 black and white images brings us a collage of a city fraught by demonstrations and clashes, animated by ideological tensions, shaken by violence and the air of change.
Philippe Gras' reportage differs from much of the iconography linked to '68 due to its ability to combine an empathic gaze with a broad-spectrum interpretation of the complex events he witnessed, such as the occupation of the Sorbonne and the Odéon Theater – with the famous participation of Jean-Paul Sartre, Aimé Césaire and Julian Beck – the barricades and the conflicts with the police that lit up the night of 24 May 1968; and once again, the crowds, faces and words that appeared on Parisian walls, monuments and advertising posters.
The exhibition is part of the "FO.TO Fotografi a Torino" calendar.