CAMERA FUTURES | Interview with Camilla Ferrari
Emerging talents of contemporary photography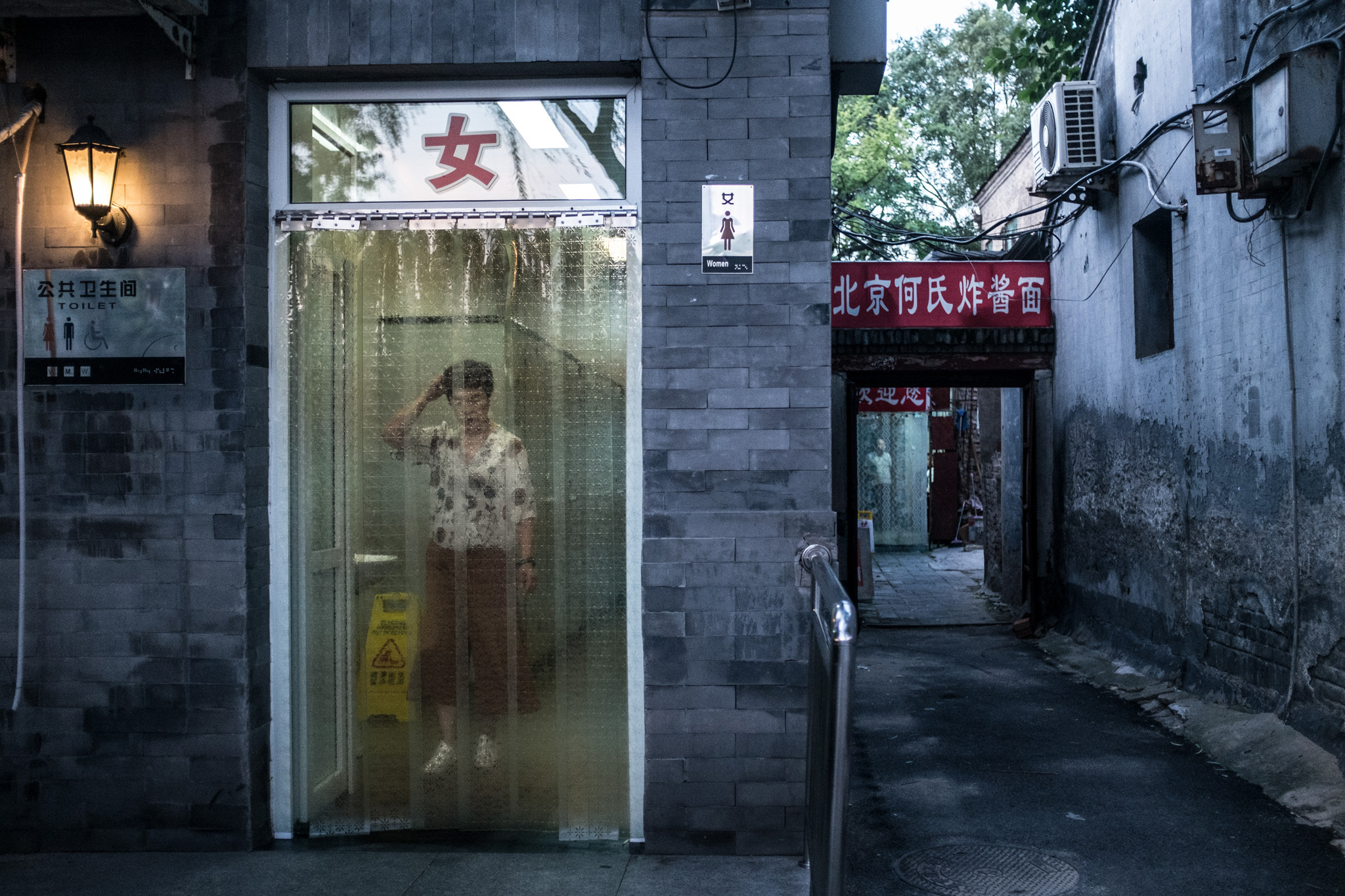 Camilla is an Italian multimedia visual storyteller based in Milan, Italy. Her work, which mixes stills and vertical moving images, focuses on the emotional and physical relationship between human beings and their surroundings, while reflecting on perception and the power of silence.⁠
In this interview, she talks about her inspirations and career:
Can you tell us a little bit about your inspirations? Which themes do you often work with?
My inspiration comes from the observation of the rhythm of everyday life, trying to slow down and accentuate my attention for the simplest things around me.
I'm very interested in the relationship between human beings and what surrounds them, it being physical or emotional. I'm also fascinated by the concept of perception and by the meditative nature of the creative process. I truly believe that there's a powerful dignity in silence, and I aim to posit these moments of silence.
How do you see your relationship with the medium? How do you use photography to express your art?
My relationship with visual storytelling started by using photography as the only language in my work and thinking that photojournalism was the path that I would walk. But the more I grew in my practice, the more I realized that I'm increasingly moving away from that definition towards a multimedia approach which, for the past two years, has been consisting of a mix of still images and vertical videos. I see these two media as portals that let us explore the space that exists between reality and its perception.
Instagram has been a very important platform in my practice – my interest in vertical videos as a language started thanks to Instagram stories, how they could be used as a perpetual visual diary and, moreover, expand the definition of visual storytelling.
Do you have any ongoing or more recent project that you would like to share with us? 
During lockdown, in Milan, I constantly questioned my role as a storyteller in this situation, and what could be a possible contribution to the visual heritage and testimony created by the pandemic.
In The Poetry of Home, I reflected on the protection that the four walls of my home offered and how ordinary scenes and everyday patterns took on a new meaning. I started noticing how the passing of time and the changing light would create moments of surrealism and magic. I felt the urge to follow this presence, even joining it, as the days passed, losing count.
The rediscovered importance of the simple and banal things became a tool to create with limitless possibilities, wandering without moving.
We have been facing a lot of challenges this year. How do you see this moment for art? Is it changing your practice?
I'm still thinking about how this moment is affecting both me and my work, and I currently feel like I'm suspended in a limbo. I think that the uncertain scenario we all share can be flipped and seen as a catalyst for thought on new ways to tell stories, to really push the boundaries of the digital and expand our artistic practice. I want to see this as a moment of discovery rather than a moment of negative pause. And discoveries take time, so I'm trying to stop and reflect on what will be the next step of my artistic practice and create a foundation to start new projects next year.
What do you expect from this experience as a Futures talent?
As I mentioned, I'm taking this moment to really reflect on the next stage of my work. I think Futures happened with perfect timing, because it is an amazing opportunity to be engaged in insightful conversation on previous work but especially on future work, to be connected with professionals based all over Europe, and be exposed to potential future collaborations.
I want to thank, once again, Camera – Centro Italiano per la Fotografia for giving me the opportunity of being part of the 2020 group of talents, and for their support and dedication.
Read more on FUTURES PHOTOGRAPHY