CAMERA KIDS | Visit with fun
On Sundays at 3pm | Check out the calendar!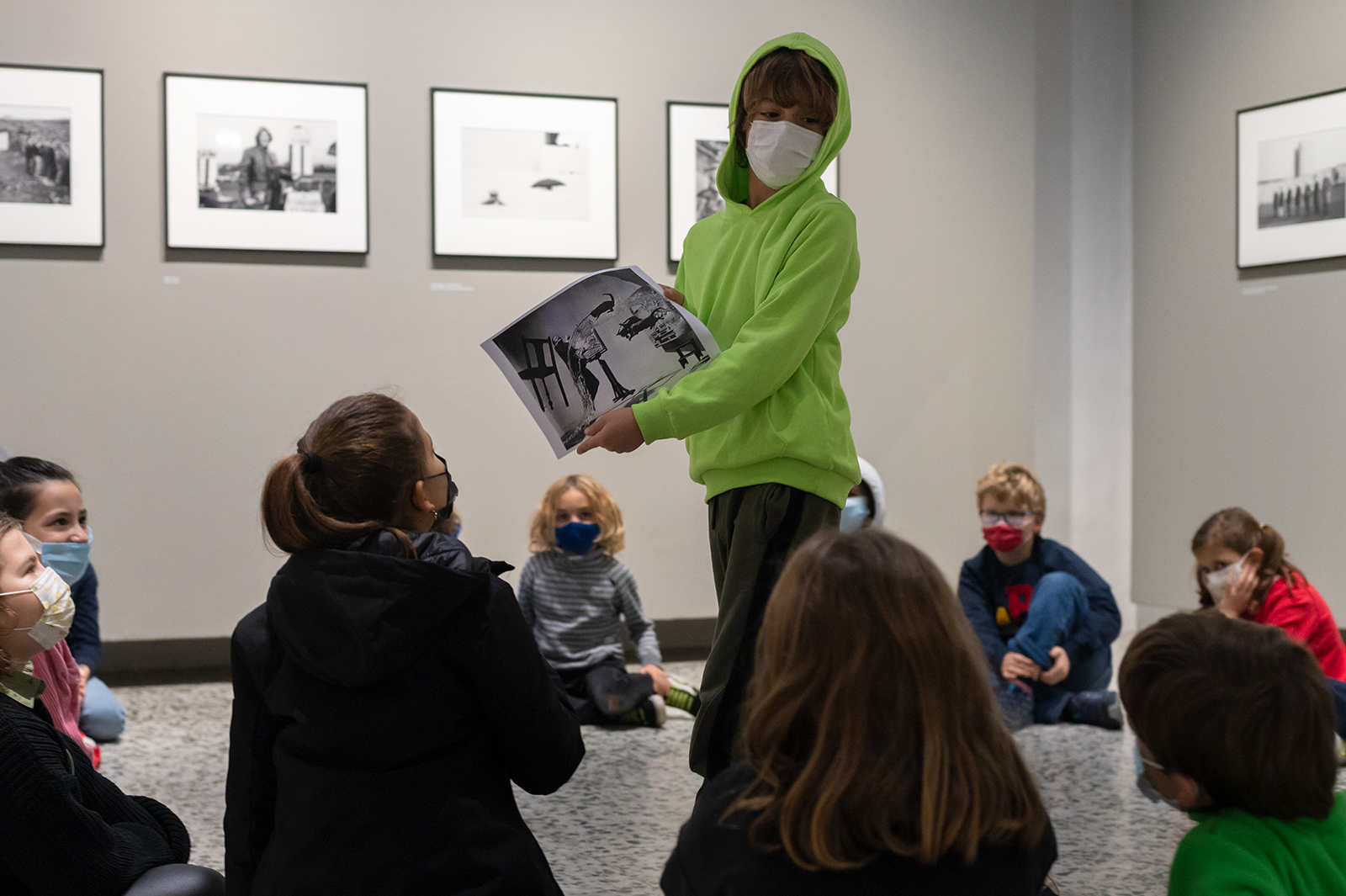 On Sundays CAMERA dedicates to children and families a special guided tour designed to capture the attention of the kids and involve them in the stories narrated by the artists.
Scheduled appointments:
Sunday 20 March
Me in the mirror
Even the objects tell something about the identity of their owner: with children and families we will get to know important artists and photographers through their portraits and more…
Sunday 3 April
Discovering the city
We will immerse ourselves in the metropolis of the early twentieth century, among swirling rhythms, skyscrapers, radio antennas and luminous signs, we will observe what happens and imagine noises, sounds and symphonies of a big city.
Sunday 1st May
Movement in one click
If I photograph a person who is moving, will I get a blurred photograph? Playing with the body we will discover that photography can block a movement forever or instead tell us about it almost like a film.
Sunday 15th May
Different points of view
How many ways can you photograph the world? From the top of an airplane, a tower or a skyscraper, looking up at the clouds, or being so close as to capture only a detail, or at an angle as if you were slipping away from the photograph! Taking a cue from the photographers on display, we too will try to look at the world from different points of view!
Sunday 5th June
Photographing the impossible
Photography tells reality! … Are we really sure? Sometimes photographers trick us with wizard tricks and show us truly surreal images. Ready to discover photographic magic and spells?
Sunday 19 June
Geometric shapes hidden in the photographs
Great lovers of geometry, some photographers have hidden shapes in their shots, almost as if they were abstract paintings. If we sharpen our eyes, perhaps we can see them too.
Recommended age: 6 to 12 years.
The cost is € 4 per child with a reduced ticket for an accompanying adult.
The guided tour starts at 3pm and lasts about an hour.
Reservation is required, click here to book.