CAMERA KIDS | Visit with fun | Winter 2022
One Sunday a month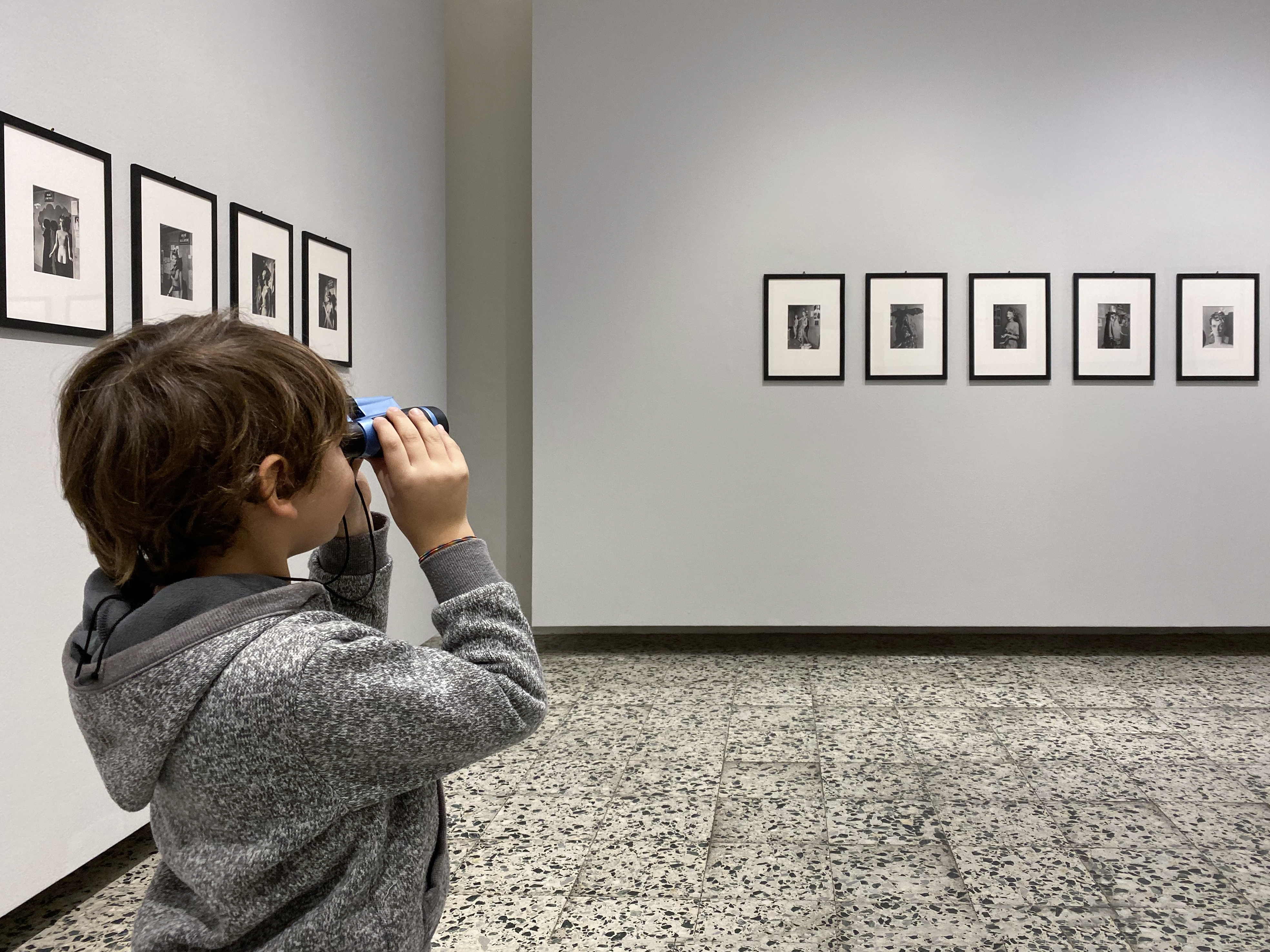 One Sunday each month CAMERA dedicates to children and families a special guided tour designed to capture the attention of the kids and involve them in the stories narrated by Martin Parr. Scheduled appointments: Sunday 14 November, Sunday 12 December, Sunday 16 January and Sunday 6 February always at 3.00 pm.
November 14
What a color!
A visit for families to discover Martin Parr and his photographic practice from black and white to color, and what a color!
December 12
With the eyes of the supporter
Walking among the spectators of the horse races, the football fans and the tennis audience photographed by Martin Parr, families will be invited to immerse themselves in the crowd, imagining sounds, smells and sensations.
January 16
A service of poses
The tennis matches photographed by Martin Parr become the perfect background through which to try to identify with those who are watching the show or with the athletes who are challenging each other, so as to represent a real set of poses.
February 6
A world of details
Martin Parr likes to photograph moments of sharing in his spare time: from birdwatching to the crowds of the beaches, passing through the stands of the fans. His photographs thus become a world of details to be discovered…
Recommended age: 6 to 12 years.
The cost is € 4 per child with a reduced ticket for an accompanying adult.
The guided tour lasts about an hour.
Reservation is required, click here to book.