CAMERA presents IMAGINARIUM
Thursday 15 December, at 5pm | Gymnasium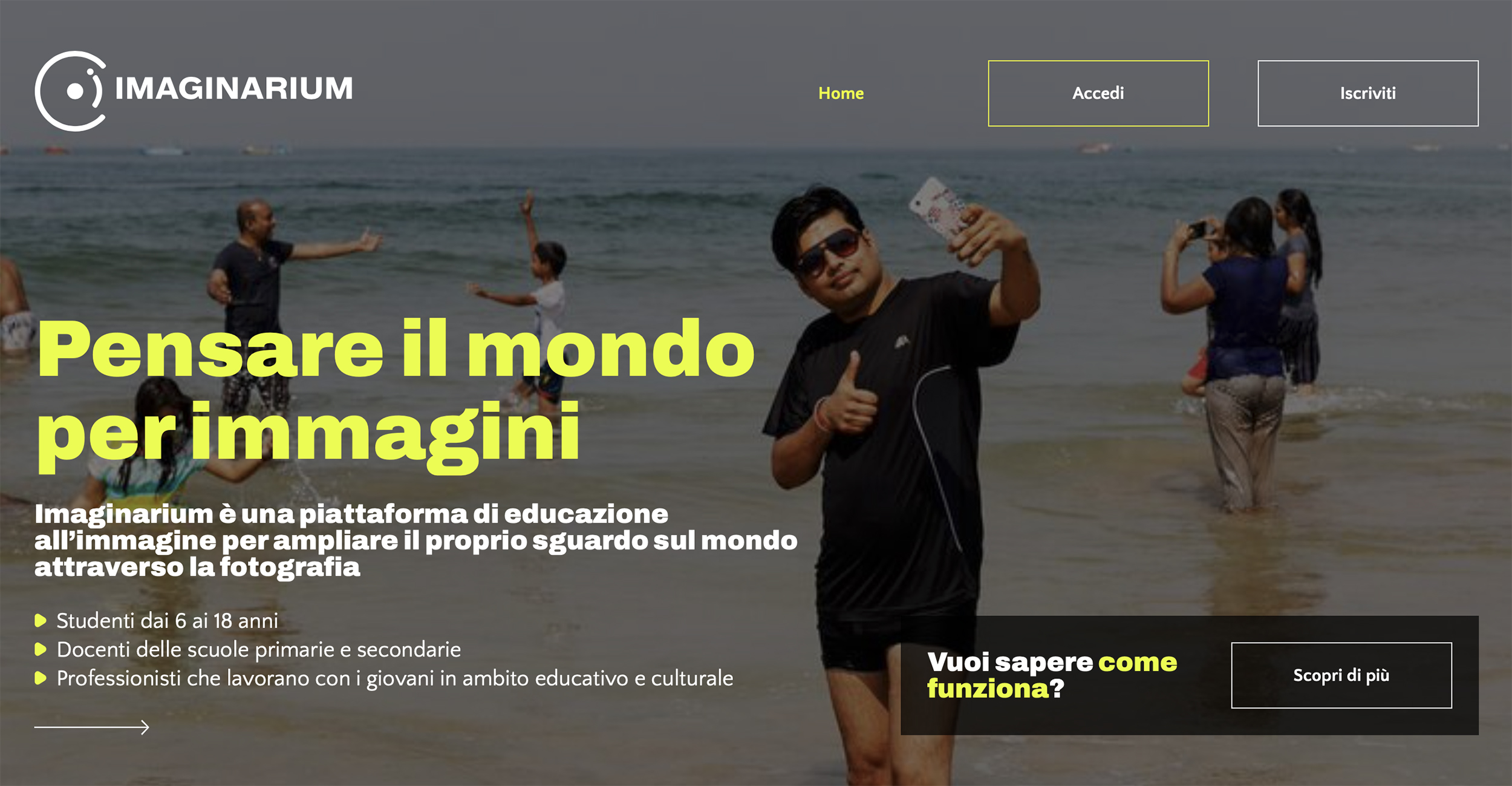 CAMERA, since its birth in 2015, has been working for the dissemination of the culture of the image through exhibitions, meetings, laboratories and workshops.
Thursday 15 December, at 5pm, CAMERA will present IMAGINARIUM to the public and institutions, an innovative digital tool to broaden our gaze on the world through photography.
IMAGINARIUM – created with the contribution of Fondazione Compagnia di San Paolo – is an image education project, unique in Italy, which adopts photography as a teaching tool useful for analysis and knowledge of the world, starting from the assumption that learning the The language of images is today a fundamental skill for understanding and interpreting the contemporary world.