ICP Summer Masterclass 2023 | Stories From Turin
Turin | 14 – 28 July 2023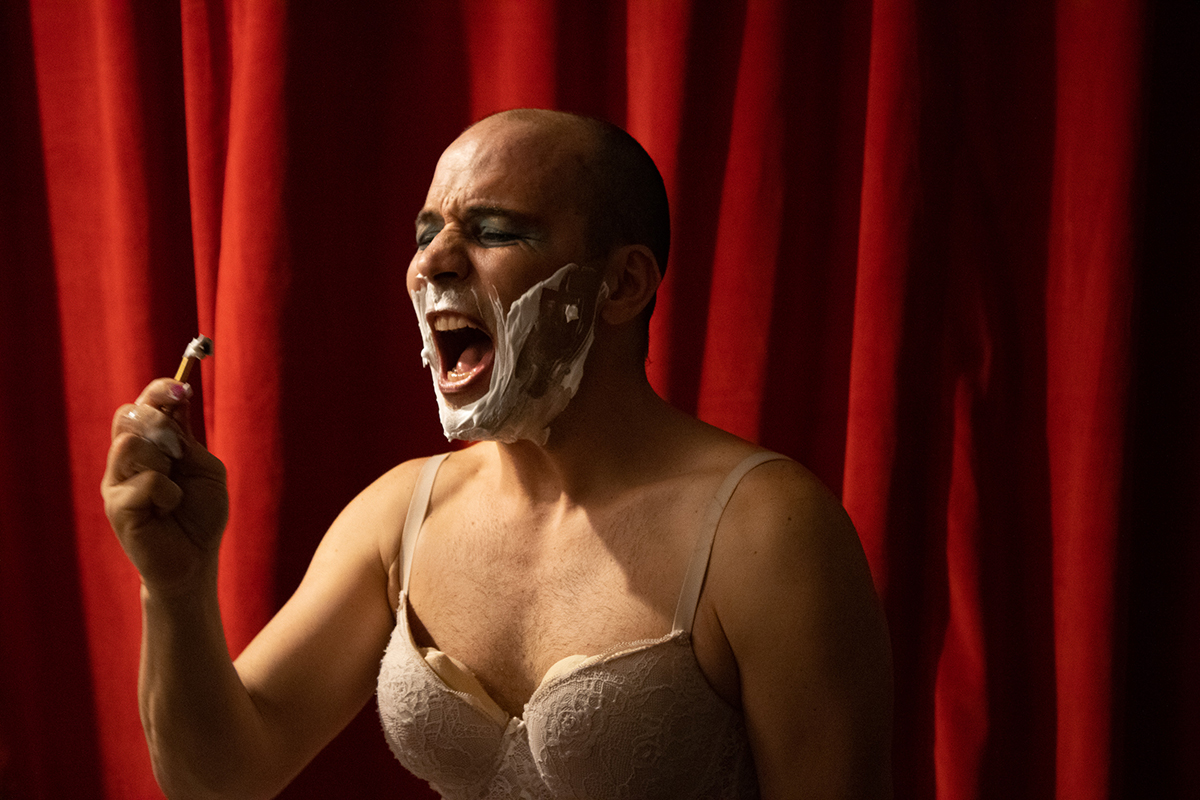 Where

CAMERA | Via delle Rosine 18, Turin (Italy)

When

14 – 28 July 2023

Deadline application

8 June 2023

Costs

Full rate 1,400€ | Early bird rate 1,250€ by 21/05

Students

max 30

Language

English

Application form

For informations
CAMERA and the ICP – International Center of Photography in New York City are excited to announce the eighth edition of ICP meets CAMERA: a unique partnership that offers emerging photographers the opportunity to study with visiting faculty from ICP in an intensive Masterclass in Turin, Italy in July.
ICP's rigorous student-centered curriculum provides participants with an immersive experience while introducing them to the tools necessary to make effective visual stories about the world.
This two week densely packed master class offers photographers the advantage of taking a deep dive into understanding the intricate aspects of what it means to create visual stories with photographs while exploring how their work can live as a zine, an interactive website or a group of photographs hanging on the wall in an exhibition.
Each participant will work on a short story of their choosing while exploring their unique voice as an image maker. Through fieldwork, critiques, and the honing of editorial and technical skills, this program encourages a collaborative environment where participants engage in meaningful dialogue to broaden their way of working and seeing. The purpose is to produce content that has depth and substance.
The schedule is dense, and students should expect to commit fully to these two weeks. When not in the classroom they will be photographing and/or editing their work in preparation for their final presentation. Each applicant will propose a story idea to work on while in Turin. 
Photographers who complete the summer masterclass are automatically accepted into the One-Year Certificate program in New York City, joining a list of notable alumni, many of the world's most prominent photographers in the field.
To learn more, download the application form!
PRACTICAL INFORMATION
Tuition                                                                                      1.400€
Early bird tuition (application arrived by May 21)                   1.250€
Subscription fee
50€ (subscription fee will not be reimbursed to no selected applicants)
Deadlines
Applications and subscription fee due by                       June 8
Communication of admitted students                             June 12
Tuition payment due by                                                  June 18
Classes
Morning and afternoon
Students
Max 30
PROGRAM
Week one: Making Narrative Photographs
The first week focuses on visual literacy and story development, along with instruction in workflow (Adobe Lightroom) to assure best practices. Students will consider various strategies for photographing in the field while contemplating how a group of photographs seen in concert with one another can create an effective multi layered narrative. Group instruction, critiques, and individual meetings with faculty offer the unique opportunity to get hands on advice and discover one's individual path as a visual storyteller.
Week two: Putting It Altogether
Students continue to develop their stories and start to contextualize their unique narratives by creating a final presentation in the form of a zine, slideshow, or interactive website. InDesign and website template instruction along with a continued focus on the editing and sequencing of images will be emphasized.
Stories from Turin: in addition, the class will curate a group of photographs selected from the stories made by each participant of the Masterclass, creating a pop-up exhibition inside the spaces of CAMERA that bring together a collective story about the people and places of Turin. A highbred lecture with professionals working in the field will provide additional insight into working in the field of visual story telling today. Students will leave the workshop with a better sense of who they are as a visual storyteller in addition to understanding how technical tools can best support their practice.
At the completion of the program, two outstanding student projects created during the program, will be awarded with an 800€ prize each.
ICP Faculty
Karen Marshall: Chair of the Documentary Practice and Visual Journalism Program
Andrew Lichtenstein: Core Faculty in the Documentary Practice and Visual Journalism Program
Gaia Squarci: Alumna and faculty in the Documentary Practice and Visual Journalism Program
Giulia Bianchi: Alumnus and faculty of the Documentary Practice and Visual Journalism Program
Alessandro Ghirelli: Alumnus of the Documentary Practice and Visual Journalism Program
For more information, write to: mariacristina.araimo@camera.to | +39 011 0881151
Fondazione Compagnia di San Paolo is supporting ICP Summer Masterclass since 2016.