"The Grapes of Wrath". America of the Great Depression from photography to film
Thursday at CAMERA | 5 October 2023, 6.00pm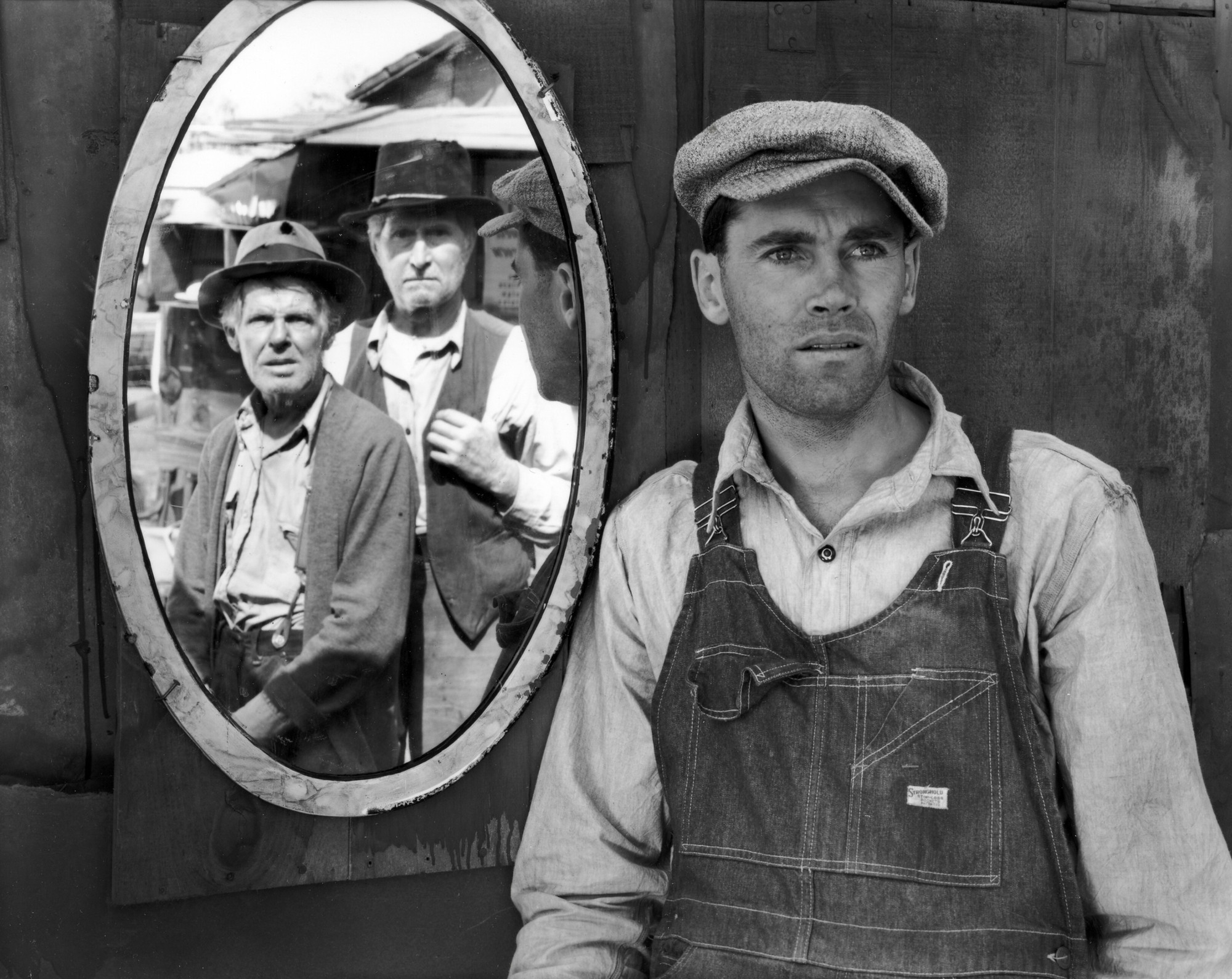 On the occasion of the last week of the exhibition, CAMERA, in collaboration with Aiace Torino, offers a screening of The Grapes of Wrath (1940, 128′), directed by John Ford and based on the Pulitzer Prize-winning novel of the same name by John Steinbeck.
Set in the early 1930s during the Great Depression in the United States, the film chronicles the long and dramatic journey of the Joad family to California in search of work and new opportunities after losing their farm in Oklahoma to sandstorms and ruthless landowners. With an introduction by Giuseppe Culicchia, an expert on American fiction, and Enrico Verra of Aiace Torino, we will delve into a Hollywood classic and one of Ford's best films: in 1941, it was nominated for seven Oscars, winning those for Best Director and Best Supporting Actress.
Dorothea Lange's photographs inspired the writing of the novel. In 1937, Steinbeck published several articles in the San Francisco News denouncing the living conditions of California farm workers, illustrating them with Lange's photographs. The writer considered Lange's work particularly significant, to the point that he included one of her shots on the cover of Their Blood is Strong and twenty others within the book.
Fiction, film, and photography come together in a brutal yet poetic portrait of a time of crisis, chronicling one of the most dramatic moments in U.S. history.
With the participation of:
Giuseppe Culicchia, writer
Enrico Verra, Aiace Torino
Walter Guadagnini, director of CAMERA
The talk costs 3€ .
For reservations, click here.