Martin Parr. We ❤ Sports
28 October 2021 - 13 February 2022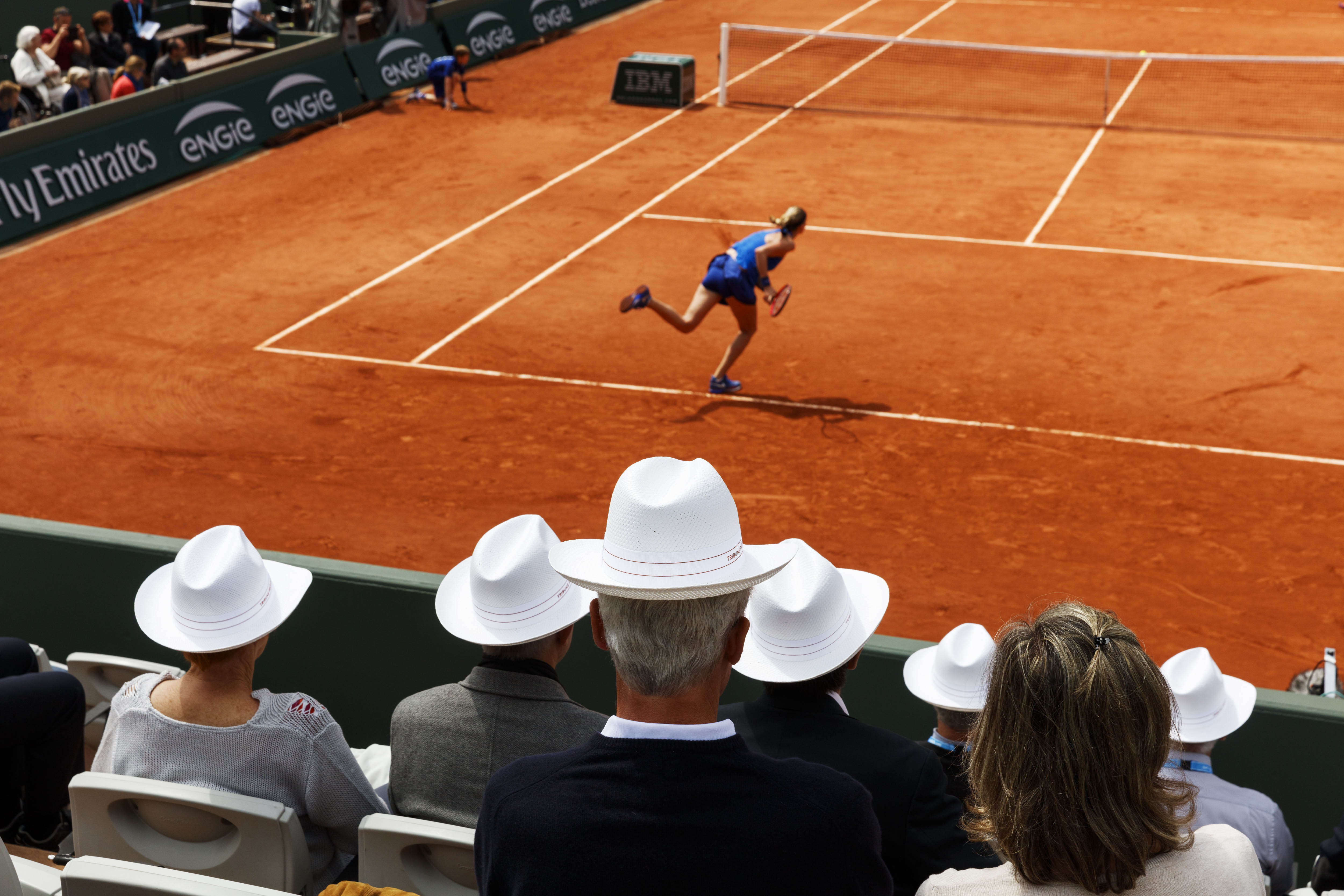 CAMERA – Centro Italiano per la fotografia announces 'Martin Parr. We ❤ Sports', the great autumn show that will feature an outright legend of contemporary photography. The exhibition will be staged in collaboration with Lavazza Group, institutional partner and historic supporter of CAMERA, and with Magnum Photos, on the occasion of the Nitto ATP Finals, and will be held in Turin from 28 October 2021 until 13 February 2022 in Via delle Rosine 18.
'Martin Parr. We ❤ Sports', curated by Walter Guadagnini with the support of Monica Poggi, will trace the career of the famous English artist (class of 1952), a member of Magnum Photos, through some 150 images dedicated to a range of sporting events, with a thematic focus revolving around the shots produced by Parr – and commissioned by Lavazza Group – on the occasion of the main tennis tournaments of recent years.
"I'm keen to show these photographs on tennis, which are the outcome of a stimulating commission received from Lavazza Group, and at the same time to present a new selection of sporting imagery produced over the course of my long career," comments Martin Parr.
"I am proud that CAMERA can offer its public a major exhibition dedicated to sport and its values, even more so in a year in which Turin is the international capital of tennis with the Nitto ATP Finals, providing an extraordinary moment of renewal for the city. The Marin Parr exhibition, one of the most authoritative exponents of contemporary photography, is the most recent result of the fertile collaboration with two of our institutional partners – Magnum Photos and Lavazza Group – whom I would like to thank for the trust they have constantly shown in CAMERA: we look forward to welcoming thousands of Turin residents and guests from all over the world," states Emanuele Chieli, President of CAMERA.
"We have appreciated Martin Parr's work for years, having worked with him as far back as 2008 on a project about the Italians at breakfast. I immediately fell in love with his vision of the world, which aims to photograph life 'as it is'. His ironic and personal outlook, his sincere and immediate style, his uncompromising but positive realism all tie in well with the idea of collaboration that Lavazza Group aims to pursue within the world of tennis. Transparency and tradition, sincerity and sharing. Like any great artist, Martin uses his camera to portray the everyday lives of the people who walk the streets alongside great events and personalities. These are intimate and special stories, beautiful in their uniqueness, lightness and sincerity," comments Francesca Lavazza.
A keen interpreter of the present, Parr has always portrayed contemporary society with ruthless and tongue-in-cheek irony, creating images that have become true icons of our time. Through the sharp colour contrasts that characterise his style, he has revealed the grotesque and unintentionally comical aspects of an increasingly consumerist and globalised world.
"Sport is a recurring theme in Parr's long career: a catalyst for the most diverse emotions, it is portrayed by the photographer above all through the outfits, the choreography and traditions of fans and spectators – the real protagonists of this collective ritual," points out Walter Guadagnini, Director of CAMERA.