Nicola Lo Calzo. Binidittu
Project Room | 27 May - 18 July 2021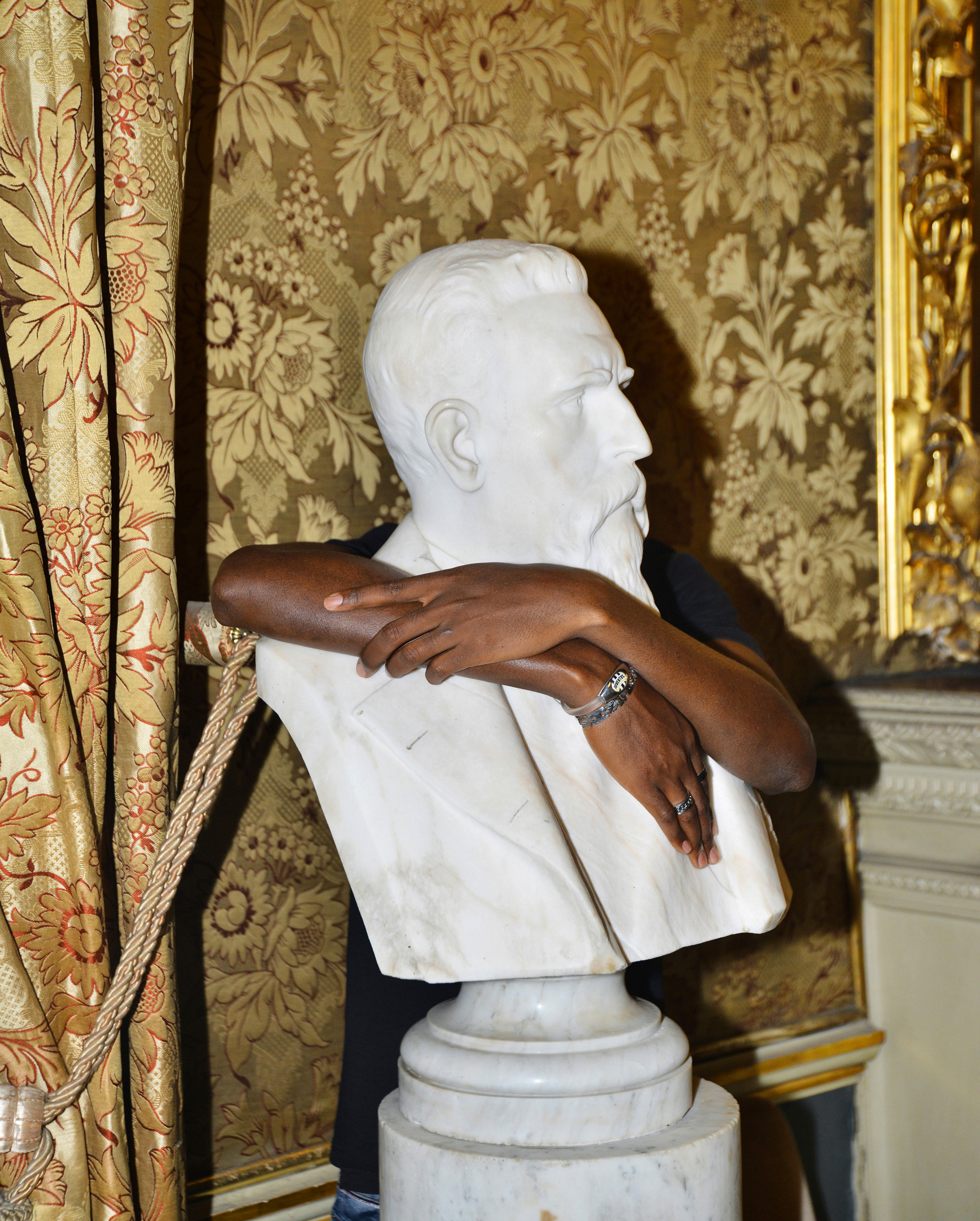 Thursday 27 May, CAMERA – Centro Italiano per la Fotografia opens to the public with a new show in the Project Room: Nicola Lo Calzo. Binidittu, an original project by the artist Nicola Lo Calzo (Turin, 1979) which, through the narration of the history and cultural heritage of San Benedetto il Moro, examines the relationships between the history of colonialism and contemporary cultural identity.
Born from African slaves at the start of the sixteenth century near Messina and going on to live as a Friar Minor in Sicily until his death (1589), San Benedetto – known as 'Binidittu' – was not only chosen both as guardian saint of Latin America's African descendants and of the Palermitans, but he has also become an icon of redemption and emancipation worldwide. The exhibition, curated by Giangavino Pazzola, unfolds along an exhibition itinerary split up into four chapters and, through some thirty medium/large-format images, traces the main stages of Binidittu's life: from his release from slavery to his death, from post-racist utopia to beatification. Lo Calzo's photographs are accompanied by an installation featuring archive materials and documents showing how the project was pieced together.
The exhibition is staged in collaboration with the Podbielski Contemporary Gallery in Milan.
The Lo Calzo show opens the cycle of exhibitions titled Passengers. Racconti dal mondo nuovo | Tales from the New World: a project devised by CAMERA with a view to carrying out a multi-year reconnaissance focusing on artists belonging to the so-called 'Generation Y' – those known as millennials, born between the early '80s and the mid-'90s.