VEDERE (il) BAROCCO: lavori in corso
Project Room | 19 June – 30 August 2020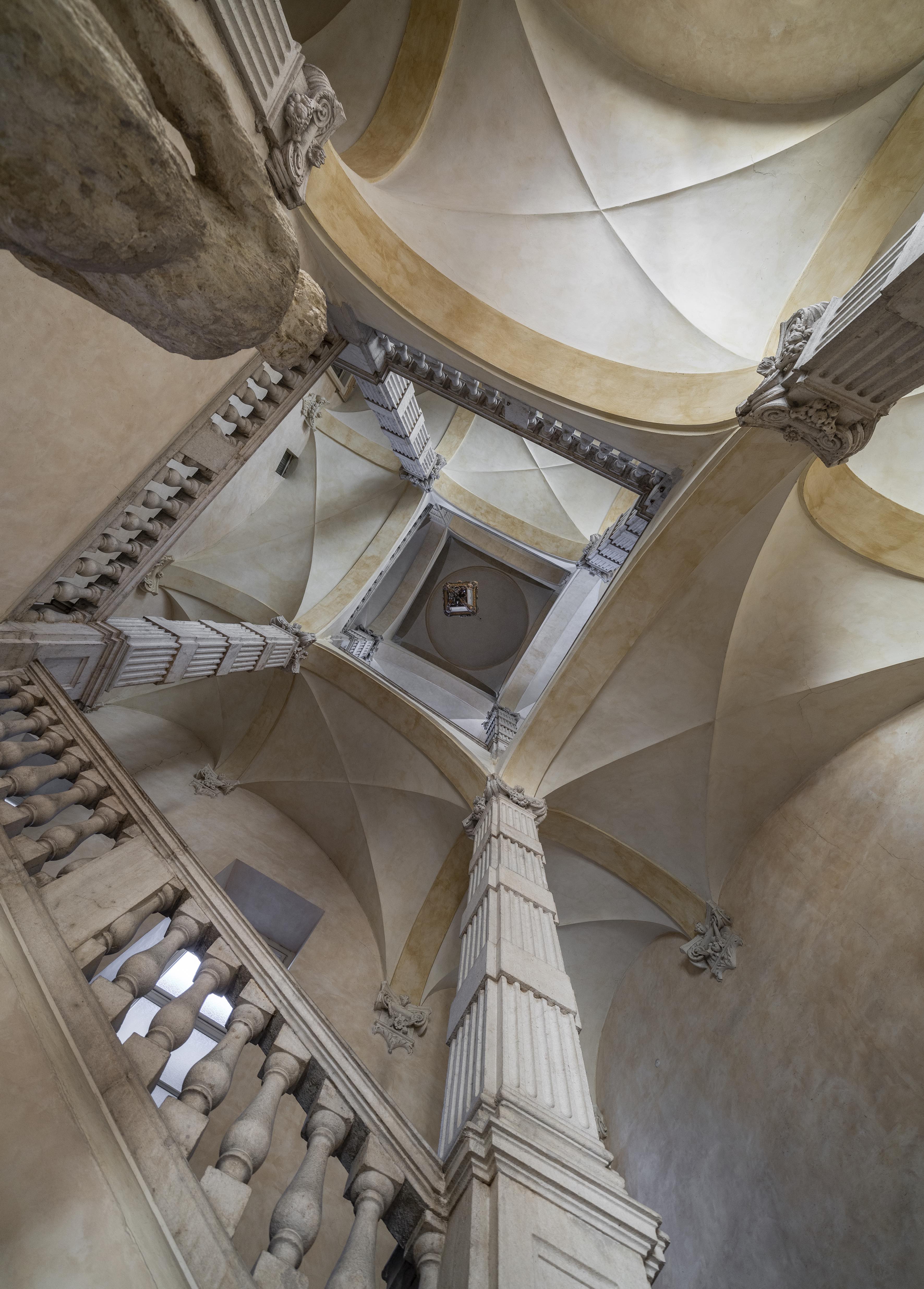 On the occasion of the exhibition Sfida al Barocco at the Reggia di Venaria, CAMERA – Centro Italiano per la Fotografia presents the exhibition VEDERE (il) BAROCCO: lavori in corso curated by Barbara Bergaglio and Pierangelo Cavanna, open to the public from 19 June to 30 August in the Project Room of the exhibition centre in Via delle Rosine 18 in Turin.
Through 70 images, the exhibition tells of how a sizeable group of photographers – Paolo Beccaria, Gianni Berengo Gardin, Giancarlo Dall'Armi, Pino Dell'Aquila, Giuseppe Ferrazzino, Giorgio Jano, Mimmo Jodice, Aldo Moisio, Riccardo Moncalvo, Ernani Orcorte, Augusto Pedrini, Giustino Rampazzi, Daniele Regis and Roberto Schezen – 'viewed' the Baroque, its architecture in particular, in 20th-century Turin.
"The project and the challenge of this exhibition," comment the curators, "lie in the need to understand how and to what degree the dialogue with Baroque architecture that Turin is full of has led the most sensitive of photographers to deploy descriptive solutions which – going beyond any documentary intent – have over time taken on a different meaning, a more interpretational and critical one."
Thus the exhibition focuses on the various ways of portraying Baroque architecture in photographic terms: a practice which has accompanied the growth in its critical appreciation and recognisability in terms of collective imagery. A way of looking which has changed over the years, from the mere descriptive intention for documentary purposes right through to the elaboration of refined interpretational instruments, marking the shift from mere 'Baroque photography' to actual 'Baroque seeing'. "Photographs," as the curators continue, "that are only apparently bizarre, momentarily unrecognisable and altogether incommensurable compared to our usual way of seeing. Photographs that draw on that Baroque multiplication of vanishing points, of views and of the ensuing projective deformations in order to capture and transmit the excitement induced in the eye of the beholder. In other words, to testify to an experience."
The comparison with the spaces and volumes of the architecture of Guarini, Juvarra and Vittone encouraged – and almost forced – these photographers to redefine the very idea of architectural photography, providing the opportunity for an ongoing transformation of narrative intentions which change over time, shifting from a descriptive role to an explicitly interpretative and critical one, in which the Baroque is no longer merely the object of the shot but also connotes the ways in which it is rendered.
Admission to exhibitions in the Project Room is free of charge.