Ventura, Horst and Model, Niedermayr, Parr
The main 2021 exhibitions at CAMERA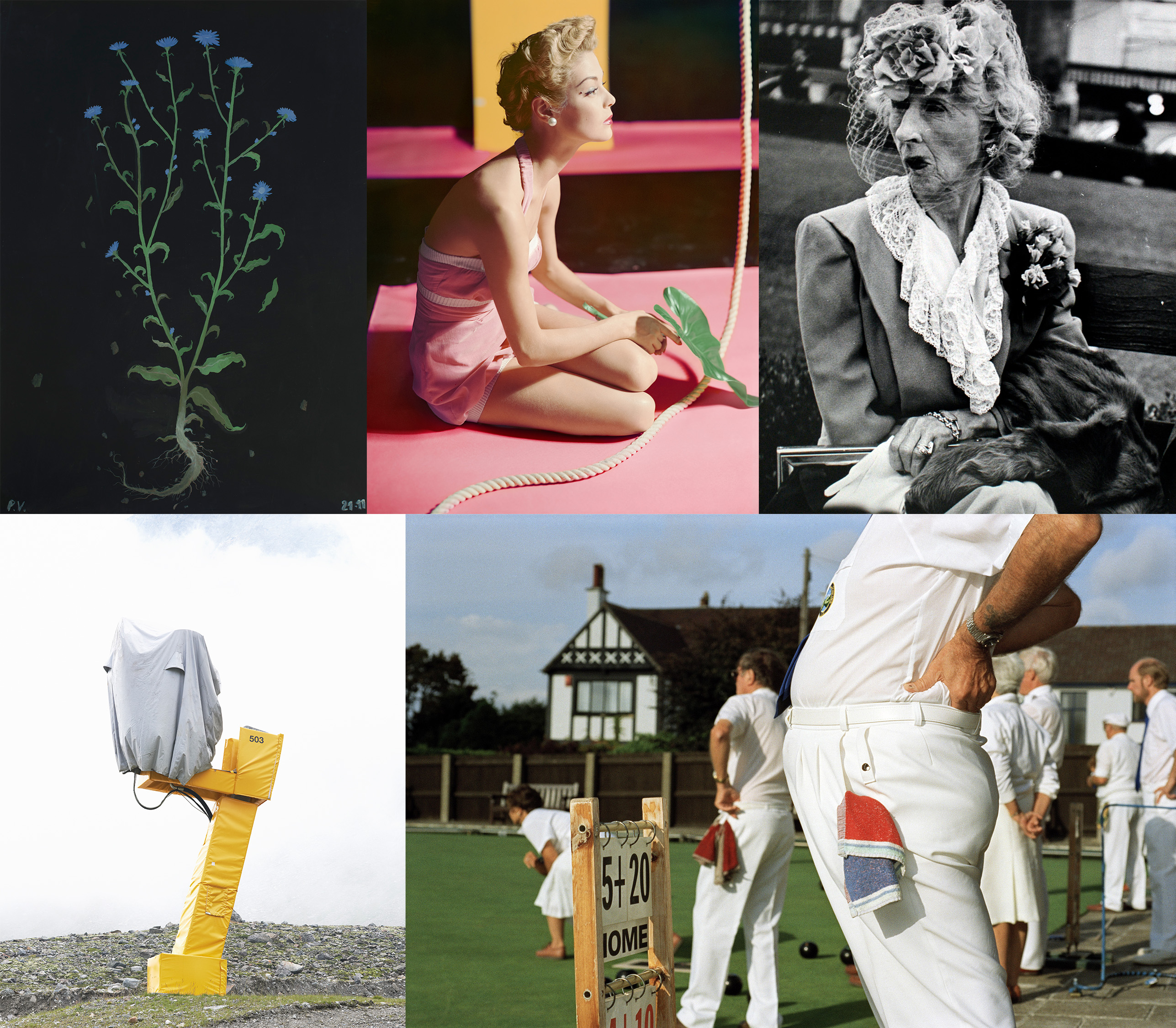 With the start of 2021, the new exhibition programme at CAMERA – Centro Italiano per la Fotografia gets underway, as we wait to be allowed to reopen the doors of the exhibition centre in Via delle Rosine 18, Turin, and to once more welcome our visitors in person with enthusiasm and in complete safety, the numbers of whom – even over the difficult 2020 – passed the 30,000 mark.
We shall start with the continuation of the Paolo Ventura. Carousel exhibition, extended until 14 February so as to offer visitors a few more weeks to immerse themselves in the imaginary worlds created by Ventura's art and talent. The show also features a series of previously unseen works, produced over the last few weeks and which reached Turin directly from the artist's studio.
In spring we will once more propose the successful CAMERA DOPPIA formula with two parallel solo shows dedicated to two great names from the past: Horst P. Horst and Lisette Model – he the unquestionable genius of fashion photography, while she the ironic and desecrating street photographer – through an exhibition itinerary which underlines both their similarities and differences.
We will continue in summer with Walter Niedermayr, one of the leading contemporary Italian photographers, looking back over the last ten years of his work through the most recurrent themes of his career: Alpine landscapes, architecture and the relationship between indoor and outdoor spaces.
Lastly, in Autunm and on the occasion of the first edition of the ATP Finals in Turin, we shall bring the year to a close with a solo show dedicated to the great English photographer Martin Parr, a mindful interpreter of the present, and who over the course of the decades has portrayed society with ruthless and mirthful irony, creating images that have become outright contemporary icons. At the heart of the exhibition itinerary, which will feature sport in photography, we shall encounter the images produced during numerous tennis matches, the fulcrum of the reflection on sport that Parr has been working on throughout his career.
In parallel, in the Project Room, the projects will continue with the valorisation of photography from the local territory as well as the ongoing work on the promotion of young talent.
At the same time as the reopening of the CAMERA rooms, the new show titled Roberto Gabetti fotografo will also be visitable, focusing on the original photographic gaze of Roberto Gabetti (Turin, 1925–2000), known for his research work and architectural planning, twenty years after his death. Gabetti will be followed by the exhibition of the work of Nicola Lo Calzo (Turin, 1979) on the documentation of what remains of colonialism, slavery, resistance to it and the processes that led to its abolition.
Please note that the exhibition dates are to be considered approximate on the basis of what may reasonably be hypothesised now; variations may therefore be made in the light of any new closures of museums and cultural centres as imposed by government authorities.