Alex Webb and Rebecca Norris: Finding Your Vision
SOLD OUT || 23–24 May 2015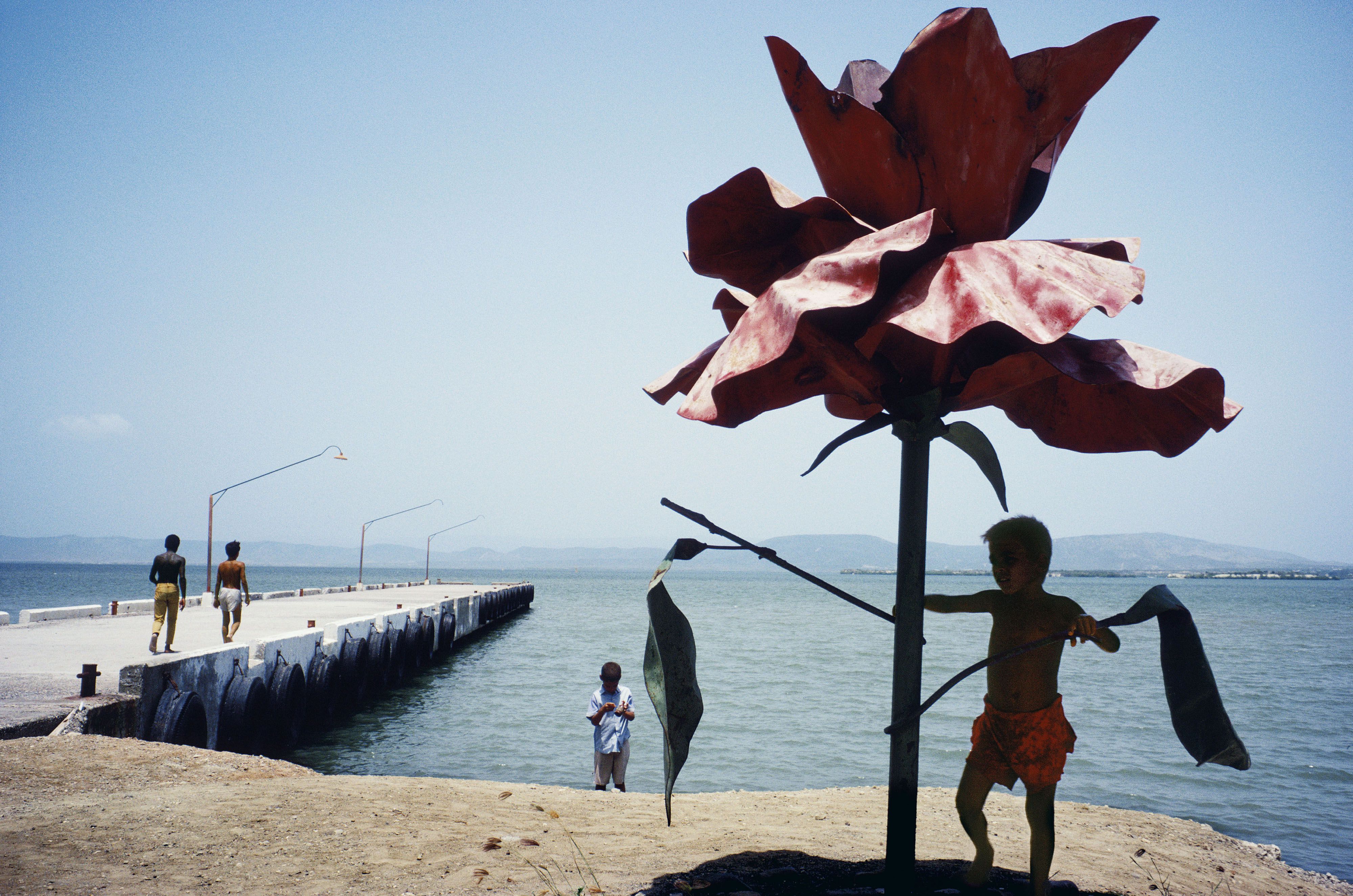 Event

Workshop: Finding Your Vision

Date

23–24 May 2015

Venue

Deus Leica Theater, Milan

Address

Via Thaon di Revel 3, Milan

Registration Fee

€ 390

Participants

≤ 15

Language

English

Information and subscriptions
This intensive weekend masterclass will help photographers begin to understand their own distinct way of seeing the world. It will also help photographers figure out their next step photographically – from deepening their own unique vision to the process of discovering and making a long-term project that they're passionate about. A masterclass for serious amateurs and professionals alike, it will taught by Alex and Rebecca, a creative team who often edit projects and books together – including their book and Museum of Fine Arts, Boston, exhibition, Violet Isle: A Duet of Photographs from Cuba, and their new book, Memory City.
Included in the workshop will be an editing exercise and a photography assignment as well as an optional pre-workshop assignment.
The Masterclass will be in english, and a maximum of 15 participants will be admitted. Every participant will be given on free loan a Leica M camera with lens that can be used for the shooting assignments of the masterclass.
Alex Webb
Best known for his vibrant and complex color work, especially from Latin America and the Caribbean, Alex Webb has published 11 books, including The Suffering of Light, a collection of 30 years of his color work, and most recently Memory City (with Rebecca Norris Webb). Alex has exhibited at museums worldwide including the Whitney Museum of American Art, the High Museum of Art, Atlanta, and the Museum of Contemporary Art, San Diego. His work is in the collections of the Museum of Fine Arts, Houston, the Metropolitan Museum of Art, N.Y., and the Guggenheim Museum, N.Y. Webb became a full member of Magnum Photos in 1979. His work has appeared in National Geographic, the New York Times Magazine, Geo, and other magazines. He has received numerous awards and grants including a Hasselblad Foundation Grant in 1998 and a Guggenheim Fellowship in 2007.
Rebecca Norris Webb
Rebecca Norris Webb has published five photography books — The Glass Between Us, Violet Isle: A Duet of Photographs from Cuba (with Alex Webb), My Dakota, Alex Webb and Rebecca Norris Webb on Street Photography and the Poetic Image, and Memory City (with Alex Webb). Originally a poet, Rebecca often interweaves her text and photographs in her books, most notably with My Dakota — an elegy for her brother who died unexpectedly — with an exhibition at The Cleveland Museum of Art. Her work has also been shown at the Museum of Fine Arts, Boston, George Eastman House, Robert Klein Gallery, Boston, and Ricco/Maresca Gallery, NYC. Her photographs have appeared in Time, The New Yorker, The New York Review of Books, National Geographic, and Le Monde Magazine.