1965–1990. Gianni Berengo Gardin e la Olivetti
Project Room | 1 October - 15 November 2020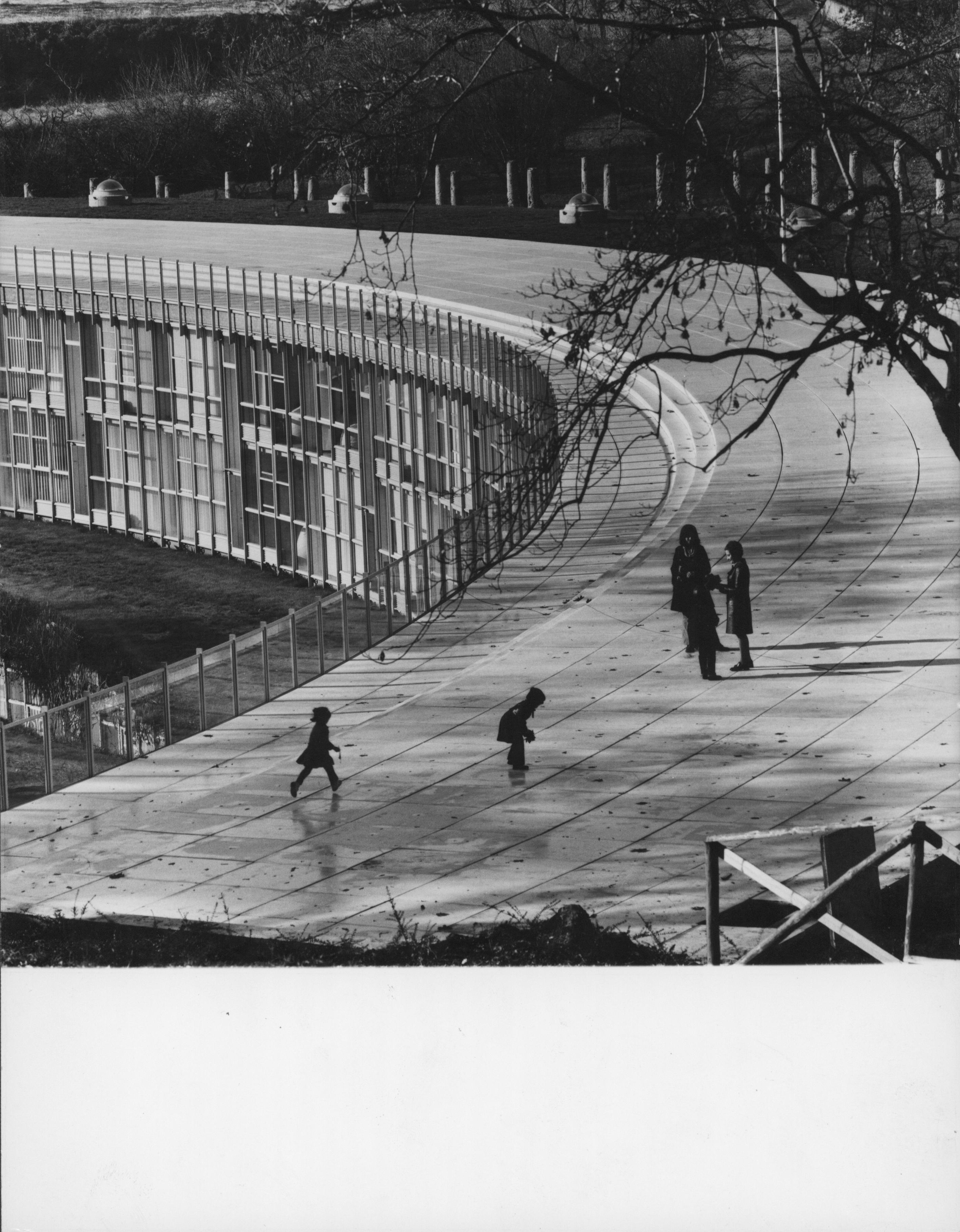 On 1st October 2020, in the Project Room at CAMERA – Centro Italiano per la Fotografia, 1965–1990. Gianni Berengo Gardin e la Olivetti will open: a show staged by the Turinese institution and the Associazione Archivio Storico Olivetti, with the collaboration of the Museo Civico P. A. Garda in Ivrea, and dedicated to the work of one of the most important and renowned Italian photographers: Gianni Berengo Gardin (born in Santa Margherita Ligure, 1930).
Curated by Margherita Naim and Giangavino Pazzola, the exhibition project highlights the intensity of the professional relationship between the photographer and the Ivrea-based firm, through a careful and partly unseen selection of over 70 black-and-white images from the time, publications and other archive documents redesigned on the basis of a curatorial choice that outlines two main sets: a formal one investigating the importance of architectural planning (be it industrial, residential, social, etc.), and a second one which more explicitly examines a social system of relationships both on and off the shop floor. Indeed, Berengo Gardin was one of the photographers who collaborated at greatest length with Olivetti, through his photographic services depicting the social value of both the architectural design and the organisation of a system of social and cultural services that brought the factory and the surrounding territory to life. Furthermore, the exhibition 1965–1990. Gianni Berengo Gardin e la Olivetti is also a homage offered to the photographer by the two cultural institutions on the occasion of his ninetieth birthday.
The exhibition started out from a research and study project launched by the Associazione Archivio Storico Olivetti in 2018 and carried out by Margherita Naim through the analysis and cataloguing of GBG's photographic documents held in the Olivetti company archives, and developed as part of a memorandum of understanding between the CAMERA Archives Department and the Association, aimed at mapping and enhancing the photographic fonds kept in Ivrea – within the broader framework of the Censimento delle raccolte fotografiche in Italia  (the 'Census of Photographic Collections in Italy') carried out by CAMERA on a national scale. It has become a consolidated collaboration, that between CAMERA and the Association, and one which last year spawned the exhibition 1969. Olivetti Formes Et Recherche. Una Mostra Internazionale. Also on this occasion, the current exhibition will be given a second lease of life on a local level with its restaging at the end of the year in Ivrea, in the spaces of the Museo Civico 'P.A. Garda'.