Accessibility for "Dorothea Lange. Racconti di vita e lavoro"
Destination OPEN CAMERA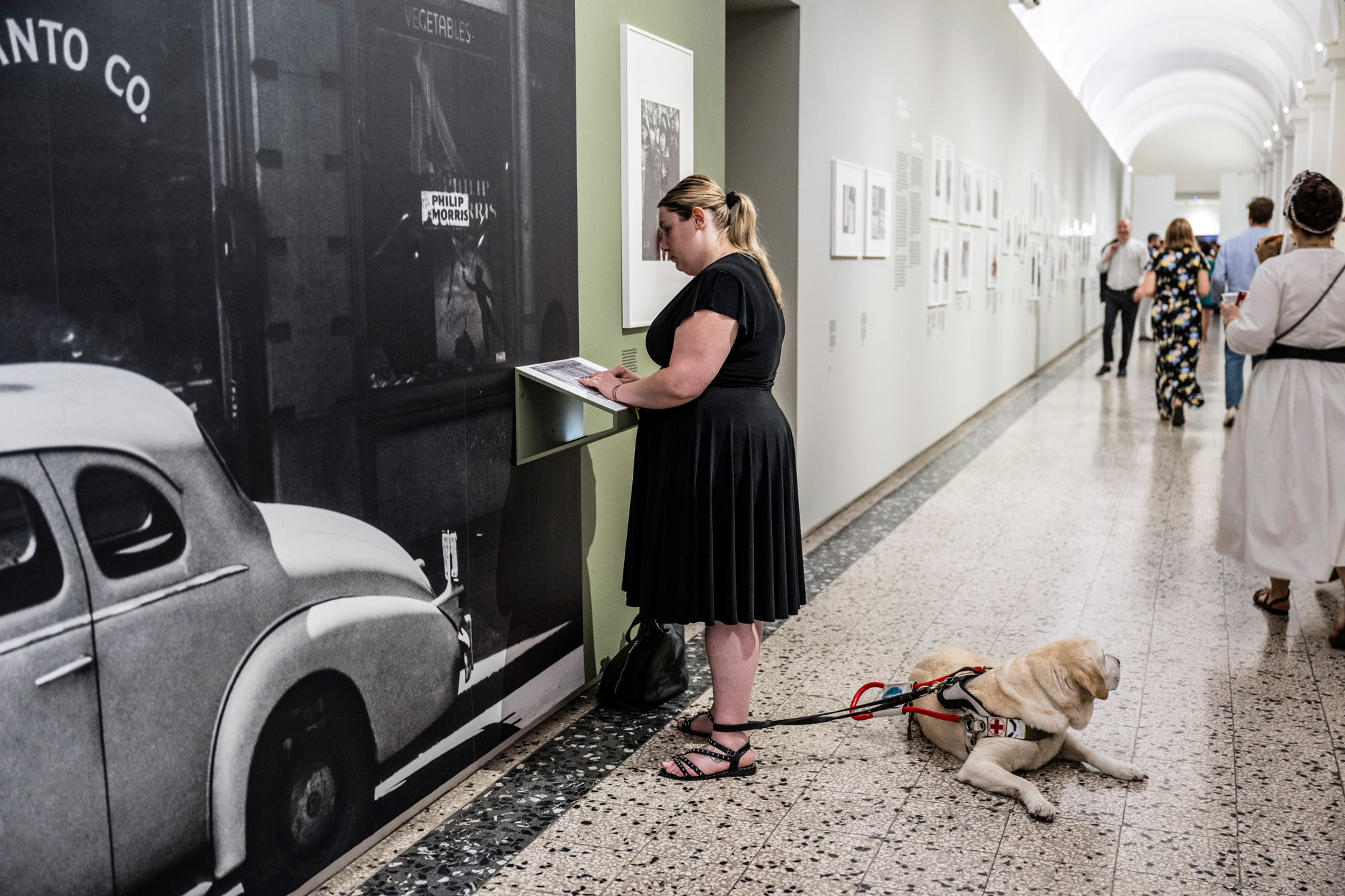 Since the Robert Doisneau exhibition, CAMERA has carried out a series of interventions aimed at eliminating physical, sensory and cognitive barriers, in line with the educational and social mission set out in its charter.
In fact, accessibility is one of the central themes of CAMERA's development strategy, which aims to really allow everyone's participation in cultural life.
In this perspective, two factors were decisive: the contribution of the Piedmont Region, obtained at the end of 2021, and the funding of the "OPEN CAMERA – Photography within everyone's reach" project. The latter was one of the winners of the PNRR – NextGenerationEU tender on accessibility to cultural sites and will be implemented by 2023 with significant improvements in many of the Center's spaces.
For organizational reasons due to renovations, over the summer the Center will be accessible to visitors from a temporary entrance located in Via delle Rosine n. 20.
As part of the exhibition Dorothea Lange. Racconti di vita e lavoro (Tales of Life and Work), a number of initiatives will focus on accessibility issues:
A tactile path that allows visitors, especially the visually impaired, to enjoy an autonomous tactile experience. The selection consists of eight visual-tactile panels, linked to as many photographs, which focus on some of Lange's major themes. Each relief is accompanied by a corresponding audio-video description that can be activated via QR code or NFC (Near Field Communication), guiding those who wish to explore the selected shots and the work of this important author. The itinerary is realized in collaboration with Tactile Vision Onlus of Turin;
The reception staff will provide, to everyone requesting it, a QR code or tablet allowing to watch an introductory video on Lange's life and work in Italian Sign Language. The video is interpreted by the artist Nicola Della Maggiora;
To suit the different viewpoints of visitors, the works are displayed at a lower average height than they used to be. In addition, horizontal displays were avoided in order to offer optimal enjoyment of all exhibits even for children and wheelchair users.
For more information, please write to didattica@camera.to