Erik Kessels. Unfinished Father
Thursday at CAMERA | MAUTO90 | 20 July 2023, 7pm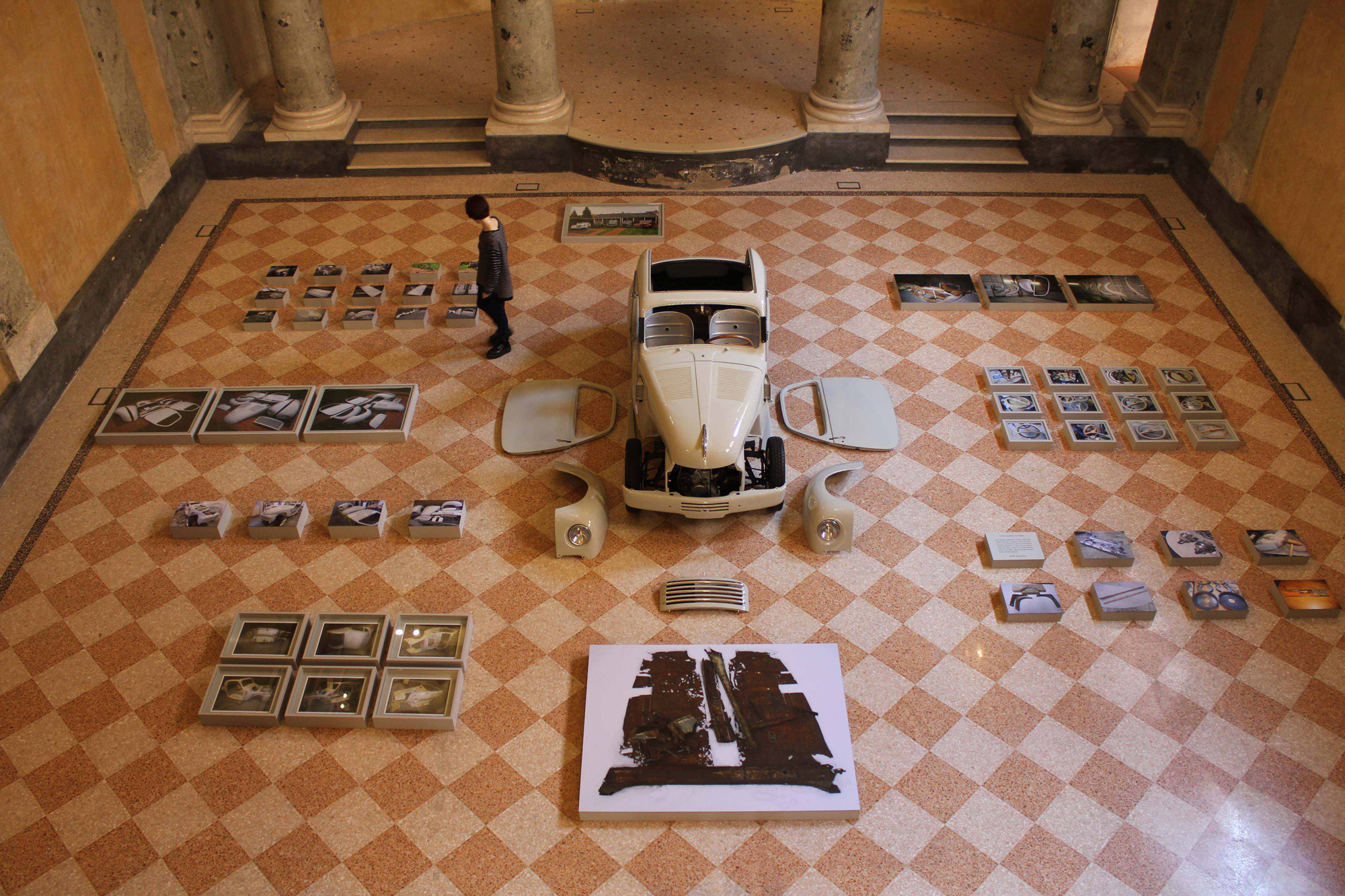 On the occasion of the 90th anniversary of MAUTO – Museo Nazionale dell'Automobile, CAMERA presents a meeting with Erik Kessels, one of the most famous authors of the contemporary art scene in conversation with CAMERA's artistic director Walter Guadagnini.
In 2017, Kessel presented his first Italian retrospective, The Many Lives of Erik Kessels at CAMERA. Now the Dutch artist, designer and publisher returns to narrate the work Unfinished Father created in 2015.
The main character of the project is the Fiat 500 "Mickey Mouse" the author's father was restoring before he had a stroke. The car, accompanied by images documenting the father's work, symbolize an unfinished life. The car of "Unfinished Father", "interrupted" like its owner, reminds us that despite our plans, reality can suddenly change.
This is an unusual reference to the work of Dorothea Lange, who documented how entire families were forced off their land as a result of ongoing climate change affecting various areas of the United States. Cars often recur in her shots loaded to the brim with objects and people. At first, they symbolize the hope of a new life to be sought in the wealthy California. Then they represent a broken dream: migrants can no longer buy gas or are forced to sell car parts to buy food. The often-incomplete cars are now abandoned on the side of the road, recounting the tragedy that has unfolded over the years.
With the participation of:
Erik Kessels, artist
Walter Guadagnini, Artistic Director of CAMERA
Free admission.
For reservations, click here.